I recently had the opportunity to purchase the AGM Rattler TS19-256 Thermal Scope through ECP Outdoors, and it left quite an impression on me. The Rattler TS19-256 offers a range of features and functionality that make it a versatile thermal imaging scope suitable for various applications. Here's my in-depth review of this thermal scope:
Design and Build Quality: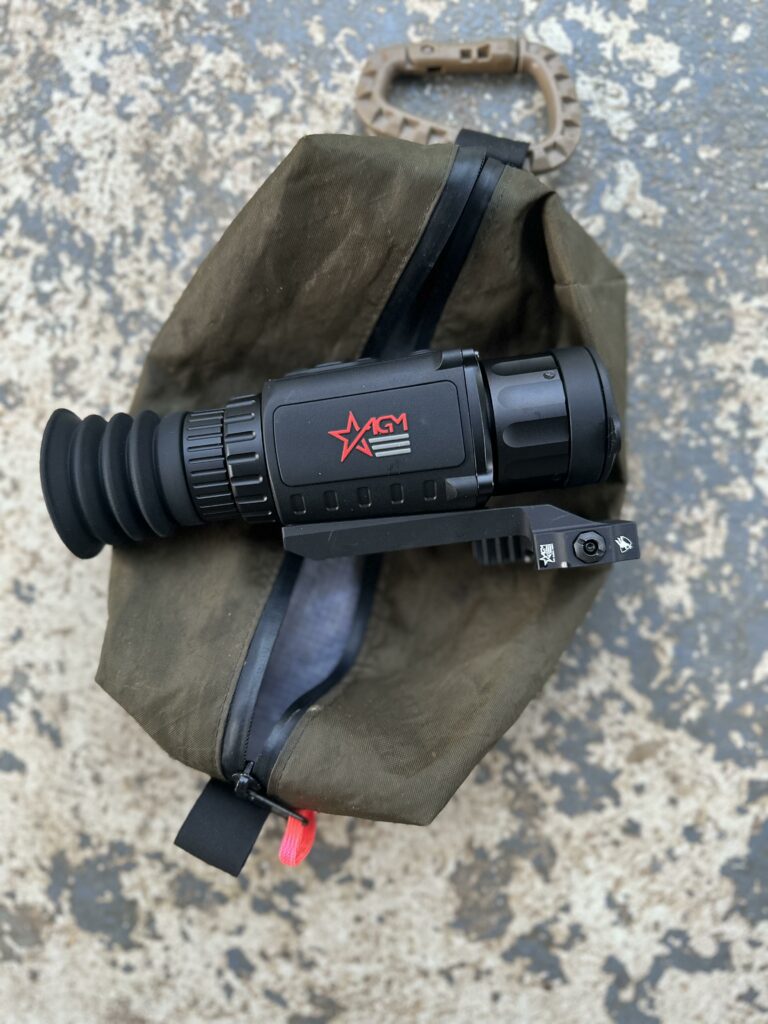 The AGM Rattler19 boasts a robust and ergonomic design, with a durable construction that feels solid in hand. The device is compact and lightweight, making it easy to handle and mount on various firearms. The controls are intuitive and well-placed, ensuring effortless operation even in low-light or challenging conditions.
Thermal Imaging Performance:
The thermal imaging performance of the Rattler19 is impressive. It provides clear and detailed images in both day and nighttime scenarios. The 384×288 resolution sensor delivers excellent image quality, allowing for accurate target identification and tracking. The scope offers multiple color palettes to suit individual preferences and environmental conditions.
Detection Range and Zoom:
With a detection range of up to 1,300 yards, the Rattler19 excels in medium to long-range shooting. The 2.5x to 10x digital zoom capability further enhances target visibility, enabling precise shots at extended distances. The zoom function is smooth and easy to adjust, ensuring quick target acquisition.
Reticle Options and Customization:
The Rattler19 offers various reticle options, including multiple crosshair styles and color choices. The reticles are clear and easy to see against the thermal image, aiding in accurate shot placement. The scope also allows for reticle customization, enabling users to adjust brightness, size, and other parameters to suit their preferences.
Battery Life and Connectivity:
One area where the Rattler19 could be improved is its battery life. While the device does provide a decent battery performance, it falls slightly short compared to some of its competitors. However, it supports external power sources, such as a power bank, which can extend its operational time. The scope also features a video output port, allowing for real-time recording and connection to external displays.
Additional Features
The Rattler19 comes with a range of useful features, including image capture, video recording, and Wi-Fi connectivity. These features enhance the scope's versatility and provide users with the ability to document their shooting experiences or share live feeds with others.
Conclusion
Overall, the AGM Rattler TS19-256 Thermal Scope offers excellent thermal imaging capabilities, solid build quality, and a user-friendly interface. It performs admirably in various shooting scenarios and provides features that enhance the shooting experience. While the battery life could be improved, this scope offers great value for its price range. If you're in the market for a reliable and feature-packed thermal scope, the AGM Rattler19 is definitely worth considering.
Rating: ★★★★☆ (4/5)
View pricing and availability on all AGM products at ECPOutdoors.com